Couple arrested for stealing thousands of dollars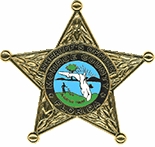 A Lower Keys couple has been arrested for stealing nearly $90,000 from a Sugarloaf Key couple over the course of a year.
Joseph Bryon Symington, 41, of Big Coppitt Key, and Elizabeth McKay Jacobson, 40, of Key West, were both charged with multiple counts of fraud and larceny.
Symington and Jacobson were working as caregivers for the couple, who had fallen ill. They had access to the victims' finances in order to purchase their groceries and other needs. The victims notified the Sheriff's Office in August when they noticed many unauthorized purchases on their bank statements. They also stated their debit card was not being returned promptly.
An investigation by the Sheriff's Office Criminal Investigations Unit found that the suspects stole $88,935 from the couple from August 2021 to July 2022.
Warrants were obtained for both suspects.
Symington was booked into jail on Oct. 24 and Jacobson was booked on Thursday.
[livemarket market_name="KONK Life LiveMarket" limit=3 category="" show_signup=0 show_more=0]